Friends from across the continent are converging in Washington
for Inauguration celebrations, 2009-01-18
Here are visitors to the Friends Meeting of Washington.
---
Robert presents his traveling minute from 15th Street Meeting, New York City.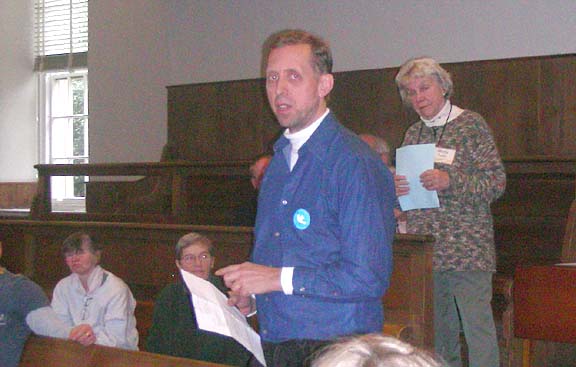 ---
Vince and Tom bring greetings from Twin Cities Friends Meeting.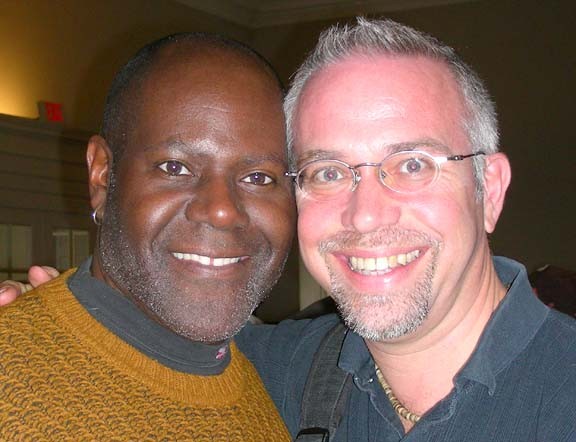 ---
Joe Izzo greets Bonnie Tinker, a visitor from Multnomah Meeting, Portland, Oregon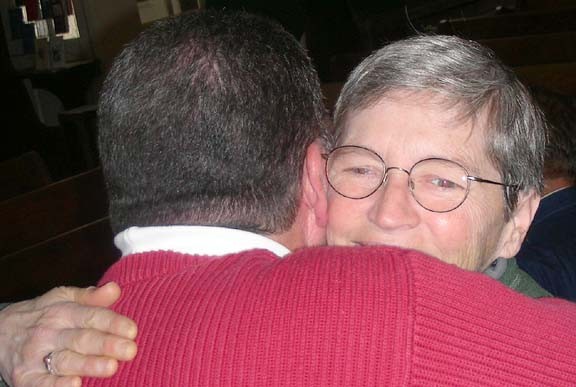 ---
Janet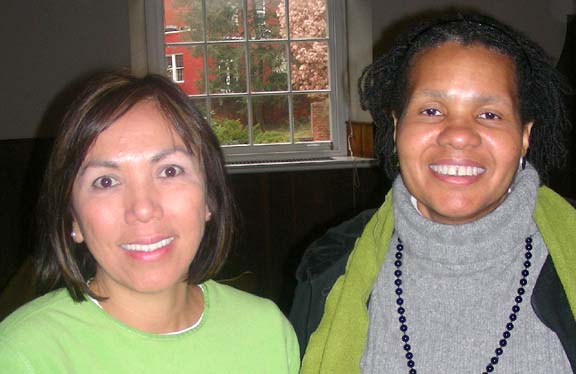 ---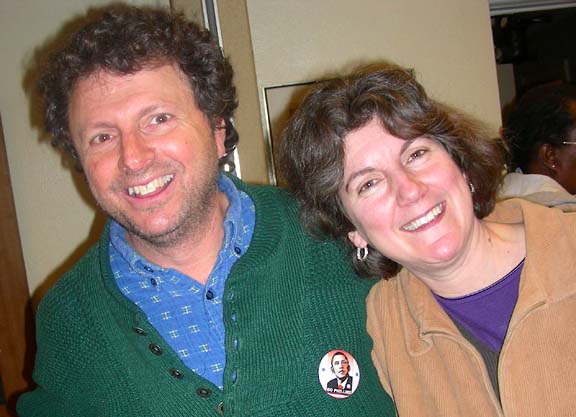 ---
Laila from Brooklyn
---
We Shall Overcome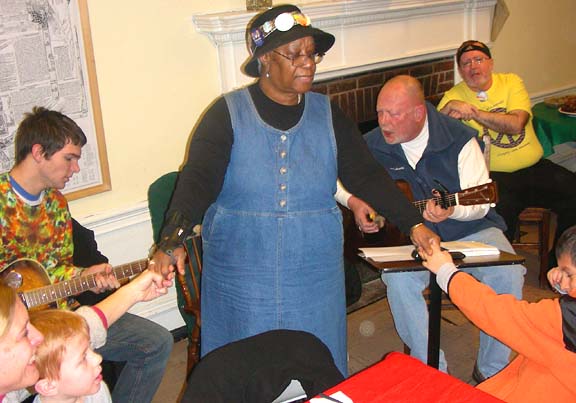 ---
Moving to the music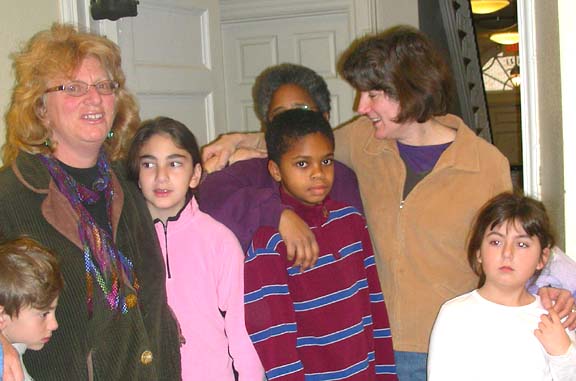 ---
We are thankful for those who labored to provide food and drink.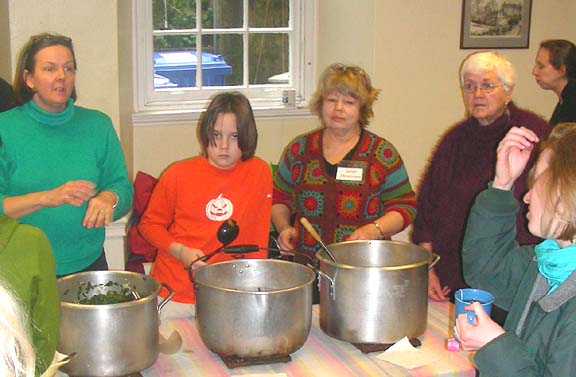 ---
Maureen and Tessa visit from Ohio.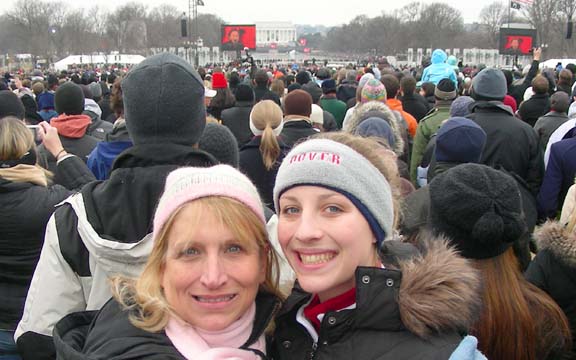 ---
Laura and Richard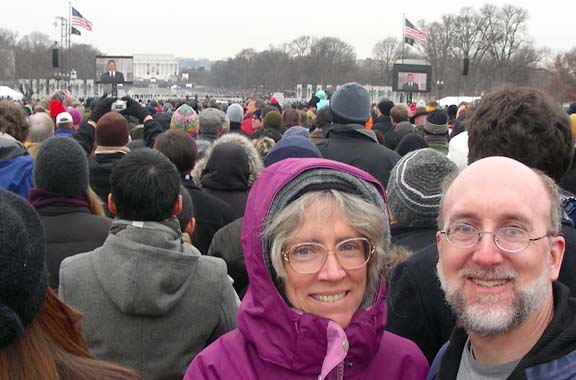 ---