A letter from John Jasinski
Dated 2006/08/01
To Whom It May Concern,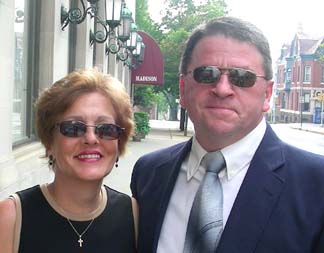 I am writing this letter to thank Attorney Richard Renner for being by my family's side for thirteen very long months. I would also recommend him to any perspective client. Richard was my attorney in a Whistleblower Complaint which was filed in 2005. During the time Richard represented me, I learned to trust him without any doubts and ultimately he became a wonderful friend to my wife and I. Richard's capabilities as an attorney are impeccable. During our relationship with him we clearly learned that he is dedicated, honest and more than willing to go the extra mile.
Richard is one of the most intelligent men I have ever had the pleasure to meet. On many occasions Richard would discuss with me the history that led to my filing a complaint. After months would pass I would periodically wonder if Richard remembered everything that we had previously discussed. Once again his clear recall of events would validate that he was not only intelligent, but was truly involved in my case.
Richard was always on top of due dates throughout the thirteen months that our case lasted. When stressful events would arise, Richard's firm control of the legal matters would always calm my fears.
During depositions and examination of witnesses, Richard's capabilities were outstanding. At times his ability to multi-task while asking questions from every conceivable angle was truly impressive. During proceedings I observed the same skills of several attorneys from two of the top legal firms in the country. Without a doubt, Richard's abilities were far greater than the other attorneys.
Richard is an attorney for the common man and can be trusted beyond reproach. You can be assured that he is truly interested in helping you, without any hidden agendas.
Attorney Richard Renner has been my lawyer and trusted friend. My wife and I are proud to say that we have been associated with him, his staff, and his family.
I would highly recommend Attorney Renner and would gladly answer any questions you may have.
Sincerely,
John Jasinski
Read Garry Lentonís story for the Harrisburg Patriot-News about Johnís case.
Click here to see art work John gave to Richard.
Other web pages with advice for whistleblowers are at:
Tate & Renner article on whistleblower rights
National Whistleblower Center
http://www.workplacefairness.org/index.php?page=envwhistleblowers