These photos tell the story of Renners at Chautauqua for Memorial Day 2002. Scroll down to see them all.
But first, Richard is so proud of the new faucet he installed at home: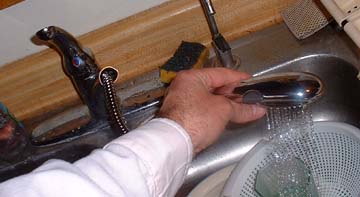 On 2002-05-25, we prepared ourselves by watching the movie Clueless: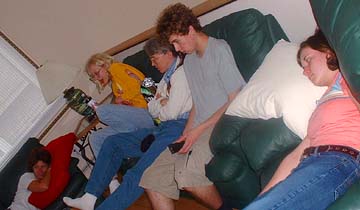 Blackie Bear enjoyed wearing Elise's sneakers: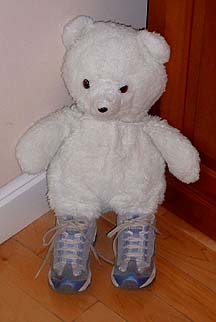 Jennie & Elise: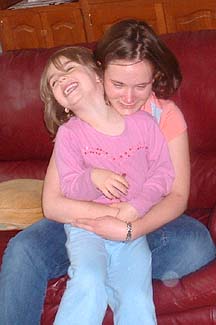 "Cwis, why do you think I'm going to thwow this pilwow?":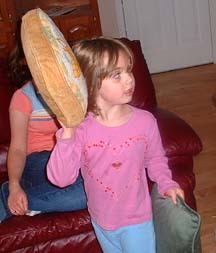 "Cwis, you were wight!":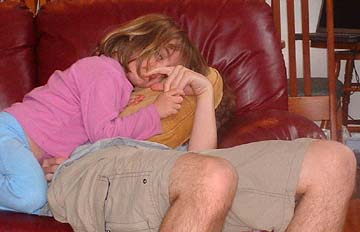 The stalk continues: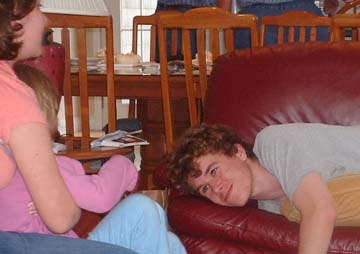 Ladies in pink: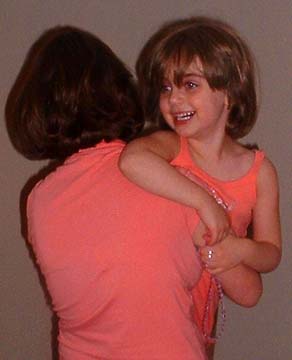 "Richard, see how it feels to have someone sneak up and take your picture?":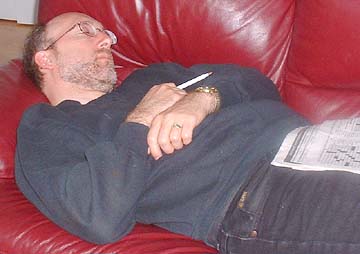 Deb and Grandma share photos: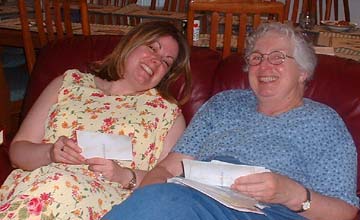 Jennie: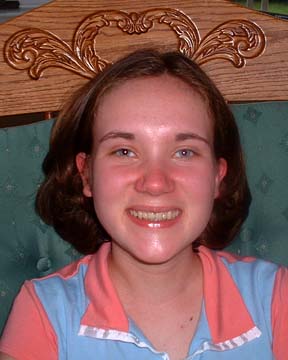 Ann gave Steve a jigsaw puzzle for his birthday. Elise openned it. It is called, "Escape from Eden". It had 4 corner peices, 62 edge pieces, and 444 diagonally cut, identically shaped, middle peices. It took us 24 hours to solve it.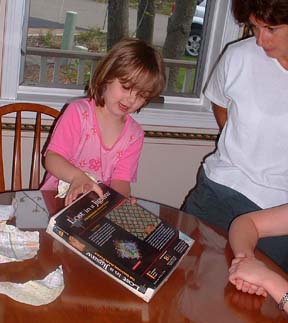 Robin reads a book, Elise looks at a photo album: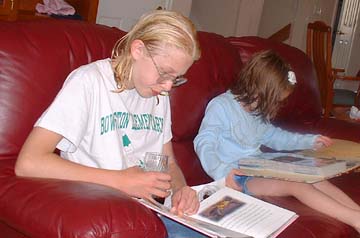 The official group picture: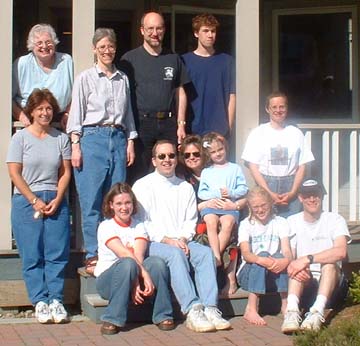 Four cousins: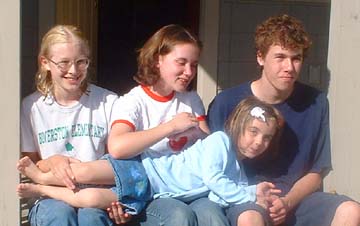 Ann, Karen, Steven & Richard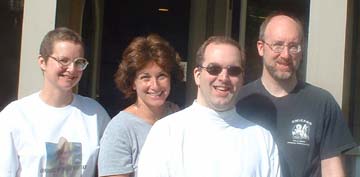 The finished puzzle: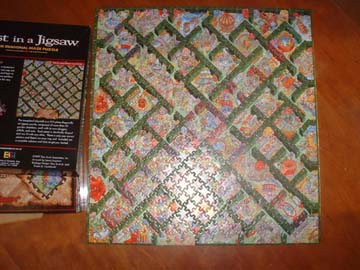 ---
Return to home page of Tate & Renner
---
Last Updated: 2002-05-28
Hosted by Xanthus Inc.
Copyright © 2002 Renner for Probate & Juvenile Judge