Catholic Charities
operates the
Men's Shelter at 801 East.
On 2009-01-24, our Hunger and Homelessness Task Force took this tour.
---
Here is our group from the Hunger and Homelessness Task Force.
Front row: Faith Williams, Laura Yeomans, Steve Brooks.
Back row: Richard Renner, Greg Woods, CJ Lewis, Rita Carey.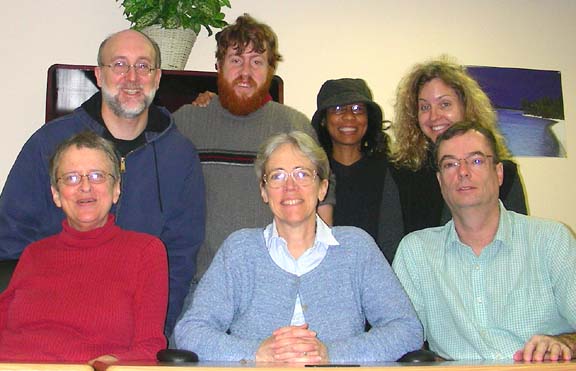 ---
The shelter is on Making Life Better Lane.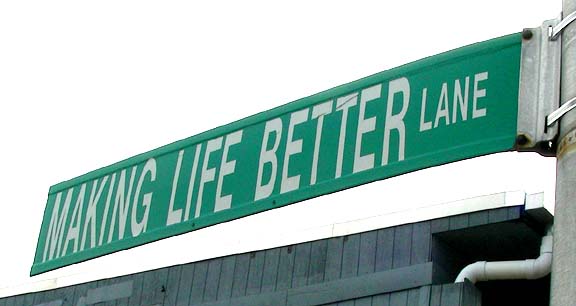 ---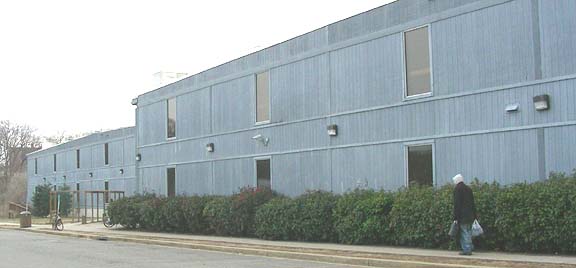 ---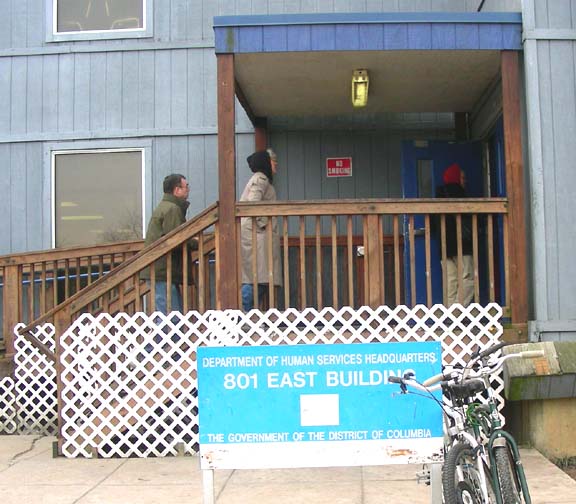 ---
Paul Amara shows us the shoeboxes from our Shoebox Project, ready for distribution. Click here to see how we made the shoeboxes.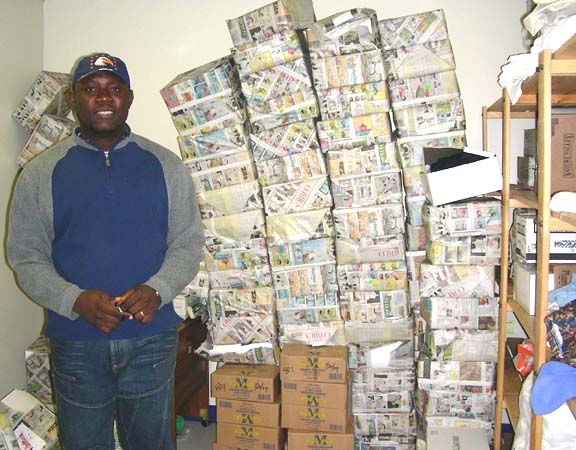 ---
Paul shows us boxes of food donated by police security after the inauguration. The coffee makers are unused as the shelter does not have adequate supplies to make coffee for everyone.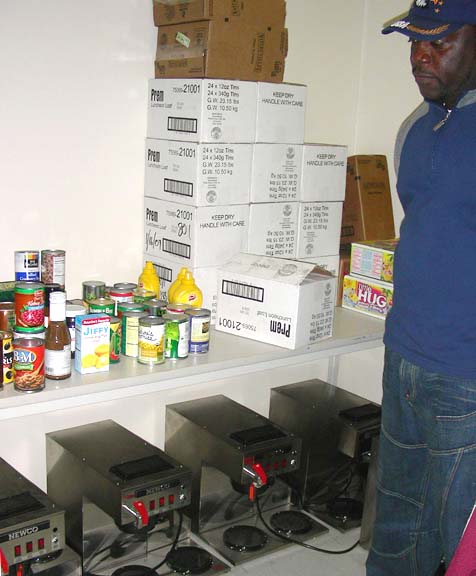 ---
The shelter could use more good clothing.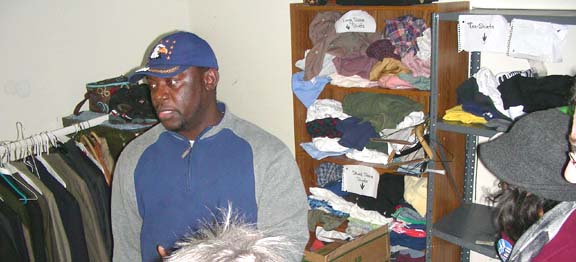 ---
A dormitory.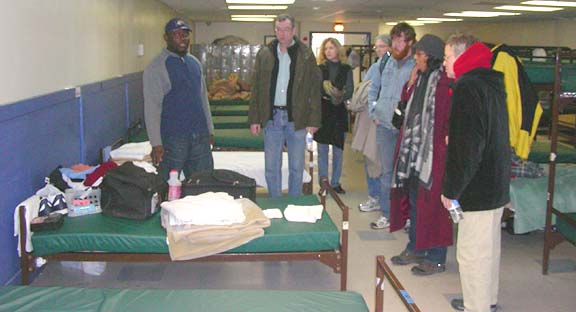 ---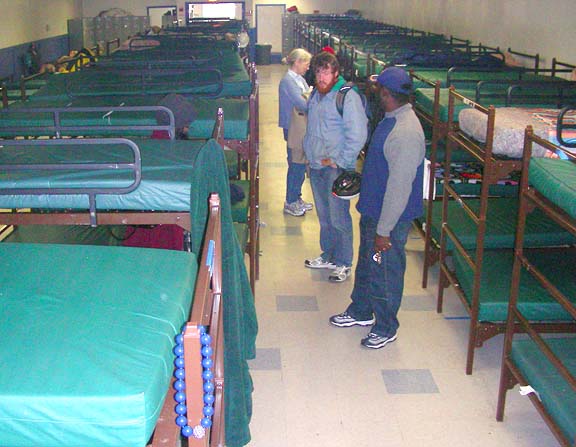 ---
In warm winter weather, the shelter prohibits residents from staying during the day. That was not the case during the inauguration.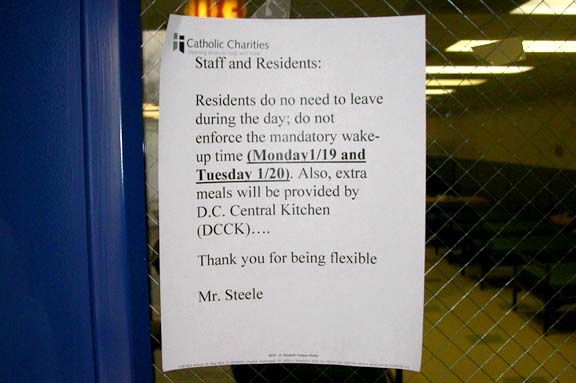 ---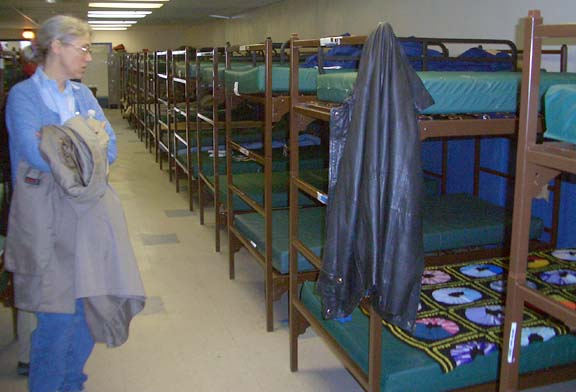 Photo by CJ Lewis
---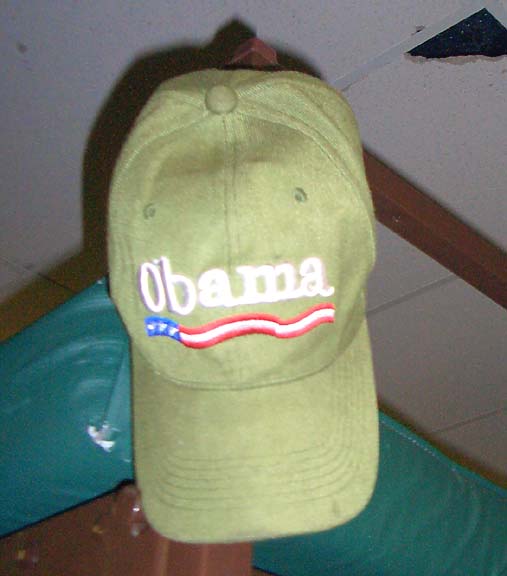 Photo by CJ Lewis
---
I'm thinking about TB now.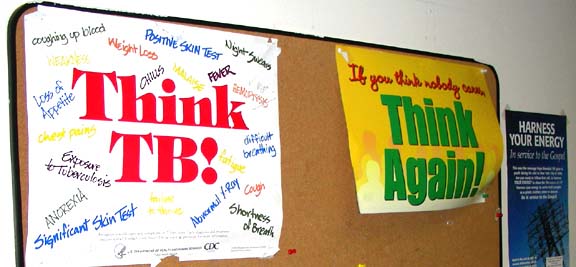 ---
Click here to read the full Winter Plan (in PDF).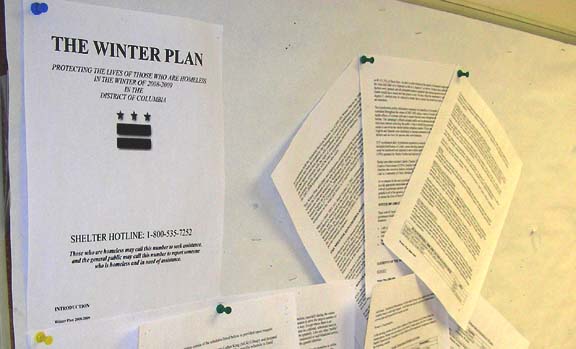 ---
I did not expect to be drawn in by the art during our tour.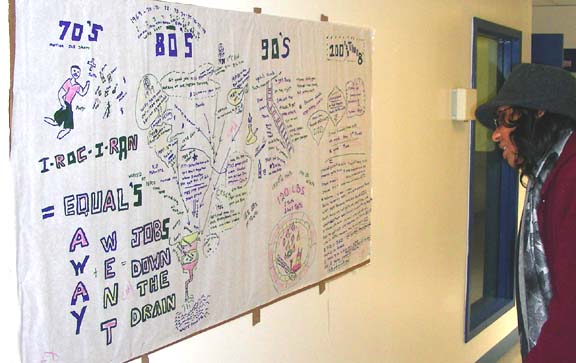 ---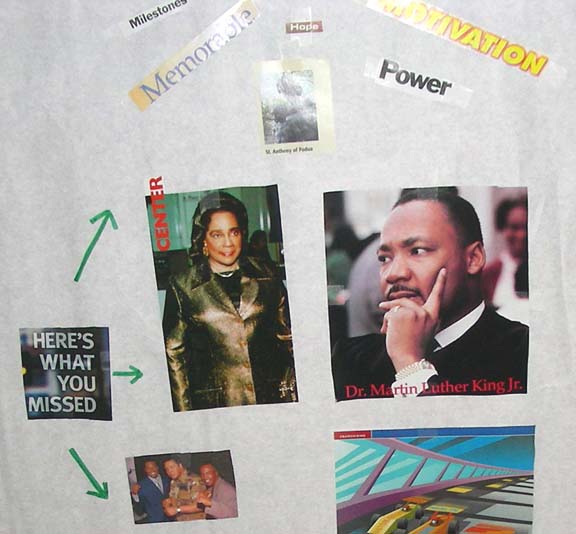 ---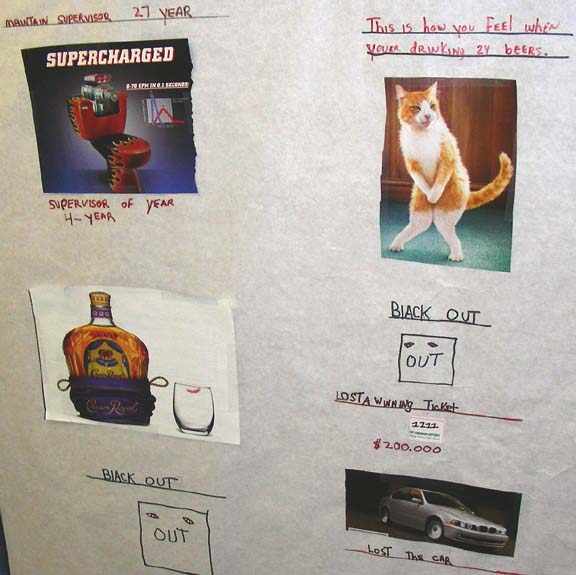 ---
These lockers are from the Franklin Shelter, which the mayor closed last Fall.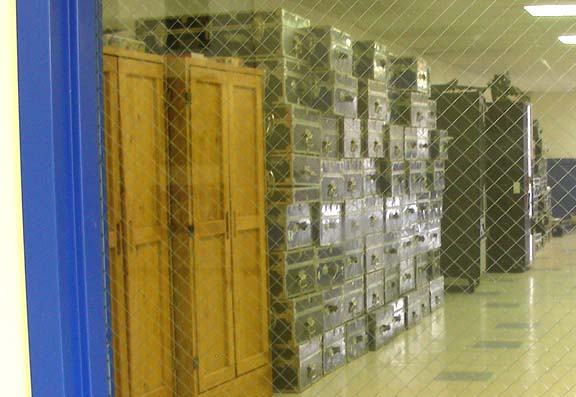 ---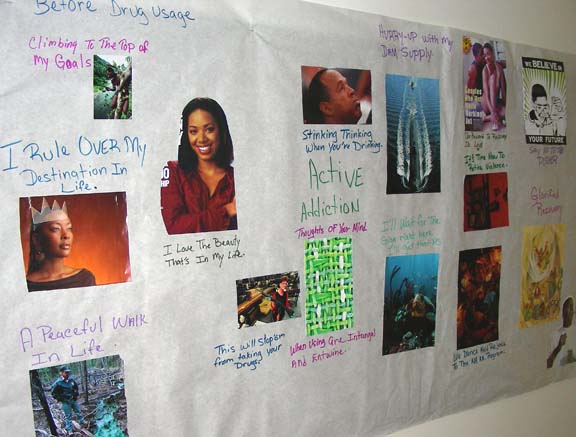 ---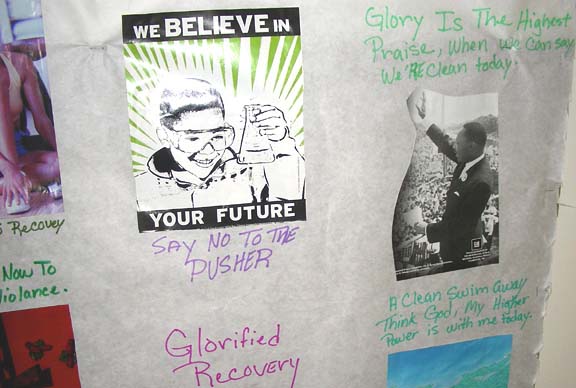 ---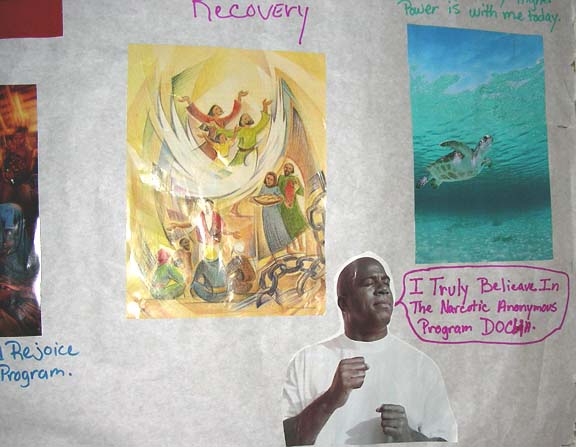 ---
I have a suggestion. How about we provide real homes for the homeless, with counseling and support services so they can succeed in maintaining their own homes.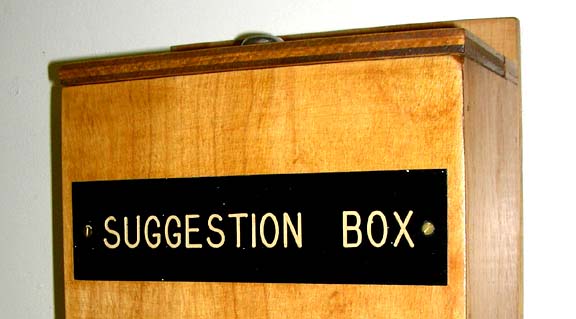 ---
"Privacy Polcies" usually tell you that your privacy is less than private.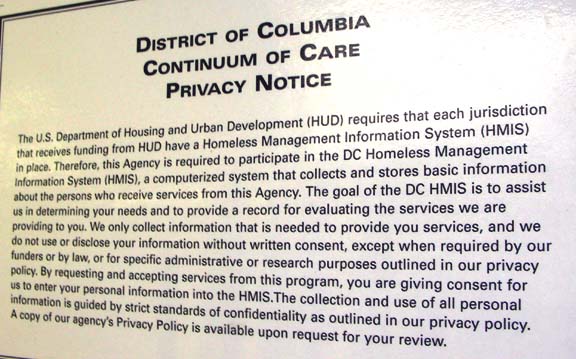 ---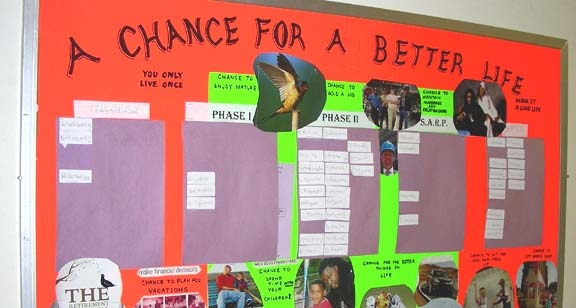 ---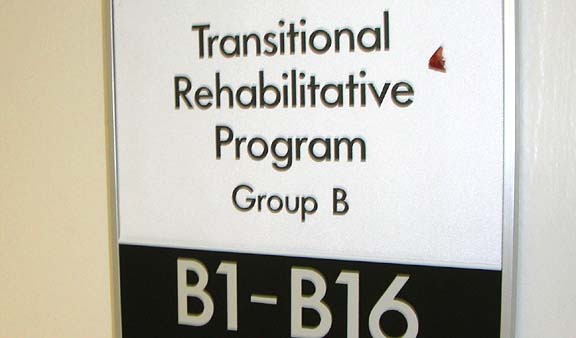 | | |
| --- | --- |
| Room with no boom box. | Room with boom box. |
---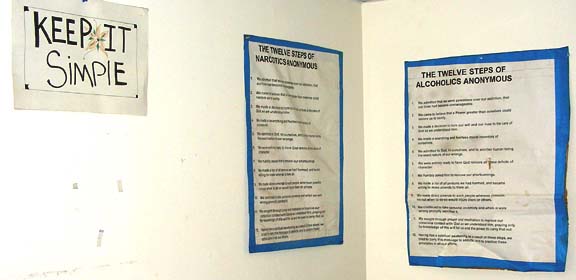 ---
How to recruit a volunteer librarian . . .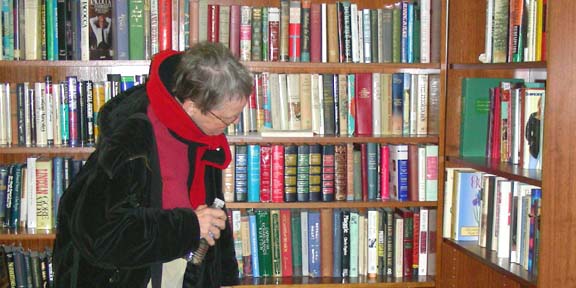 ---
The army cots are for overflow use.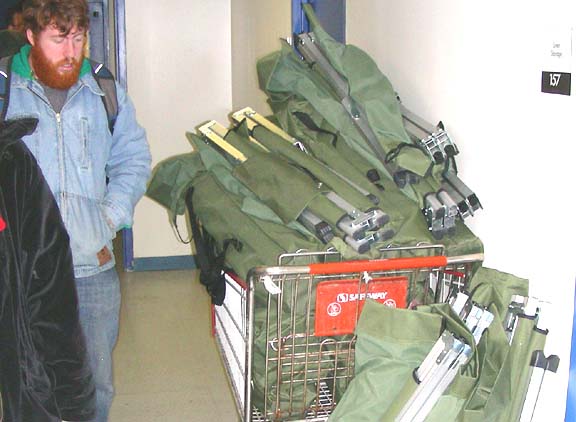 ---
Counseling service provided by bus.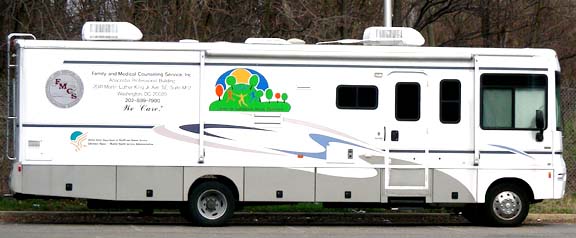 ---