Rally to Restore Sanity
2010-10-30
Jon Stewart and Stephen Colbert called for a rally in Washington to address the climate of fear and the need for civility and mutual respect. I was there. My family was there. We brought some friends with us, too.
Here is a link to the official rally web page.
Here is a link to the rally's Wikipedia page.
---
It became clear, quickly, that American Muslims appreciated the call for mutual respect -- like with the first person we met at the rally.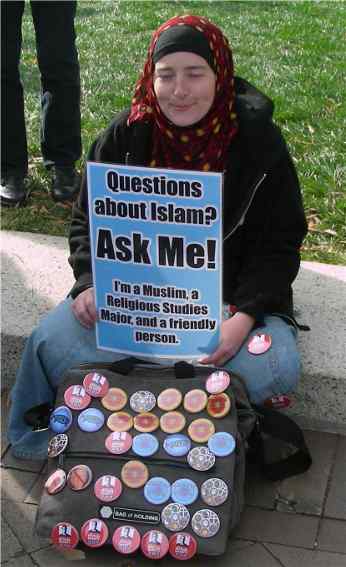 (p.s. I did ask and get permission before taking this photo.)
---
Hoosiers, too.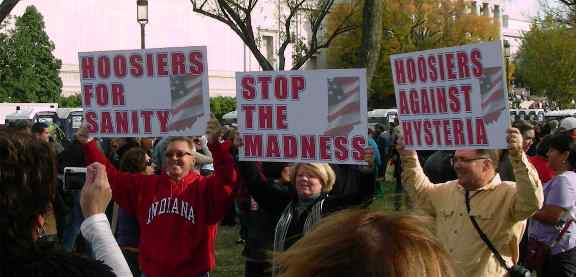 ---
And English majors.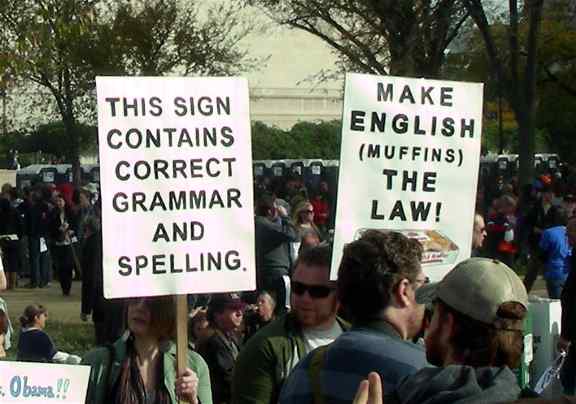 ---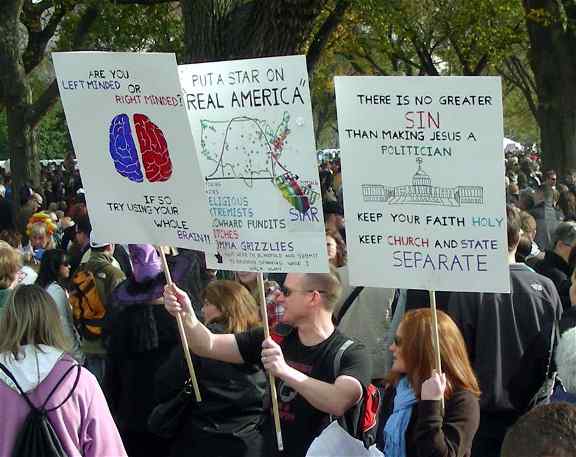 ---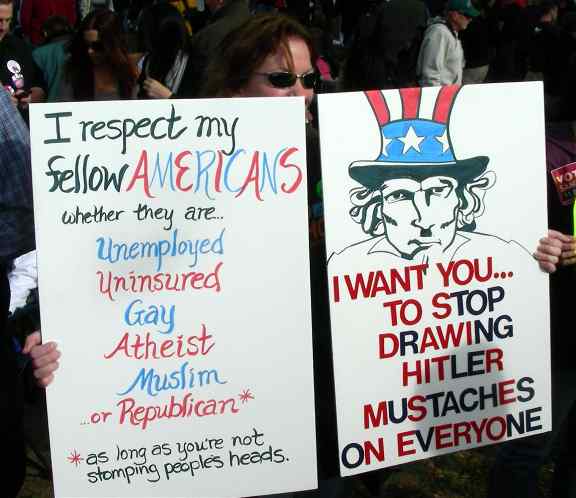 ---
Not everyone got this message about respect, but we still managed to get along.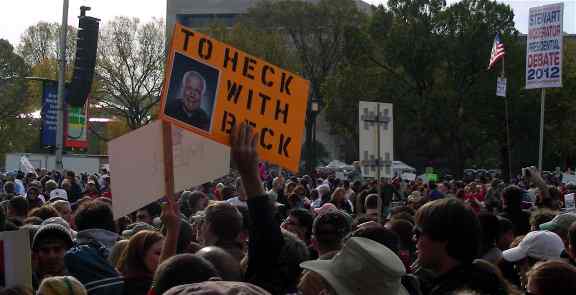 ---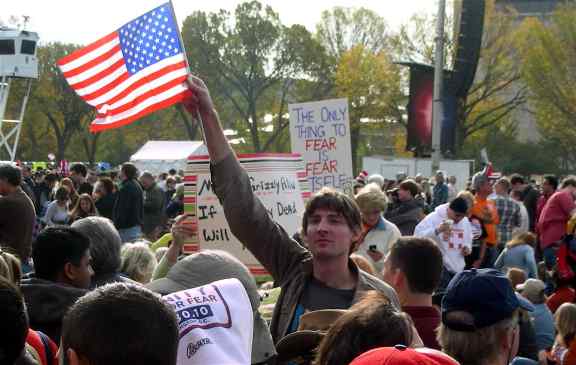 ---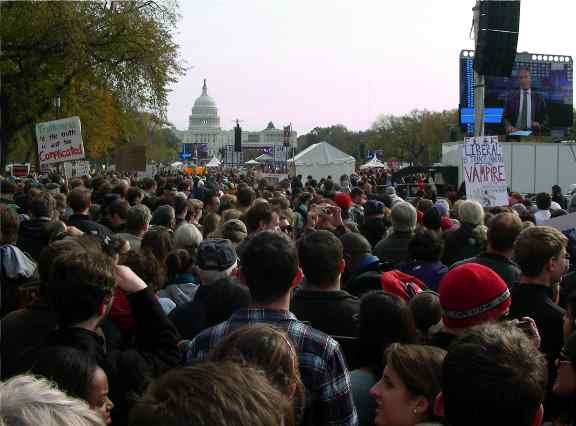 ---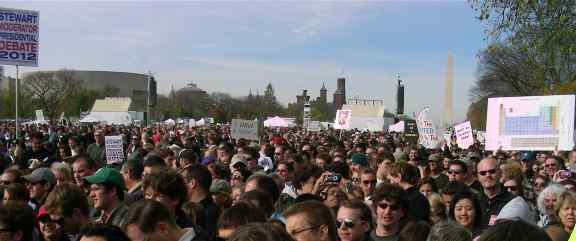 ---
I'm still thinking about this one.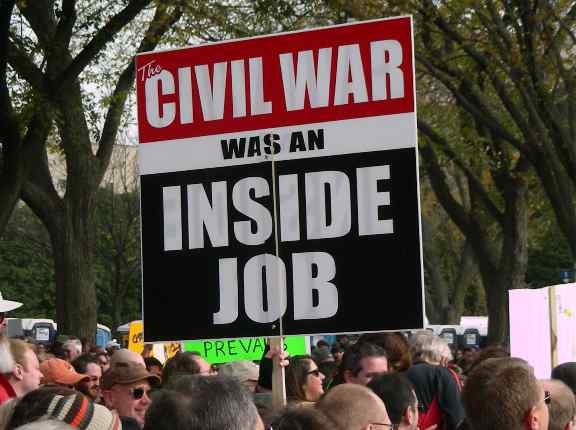 ---
I am thinking about the order of operations for making a sign. How about thinking of what to say first, and then buying the poster board?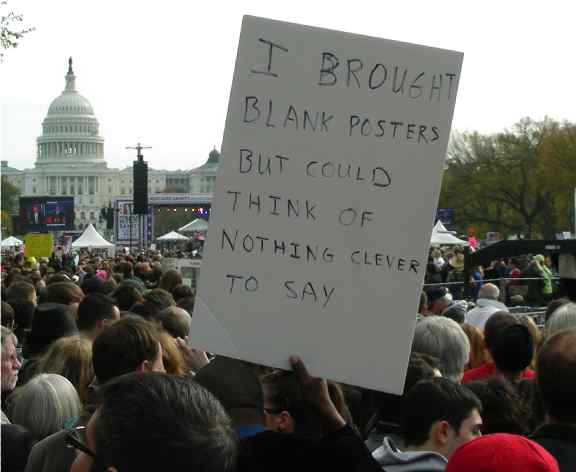 ---
The small space of a sign does tend to push messages to generalizations.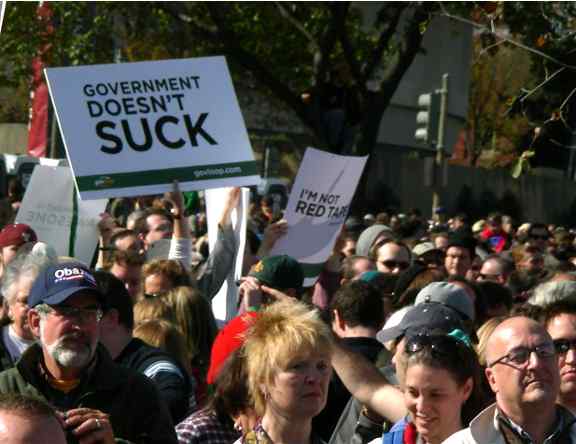 ---
Our friends Maureen and Sherrel from Hispanic Ministries of Tuscarawas County, Ohio.
---
All in favor of the motion, please raise your hand.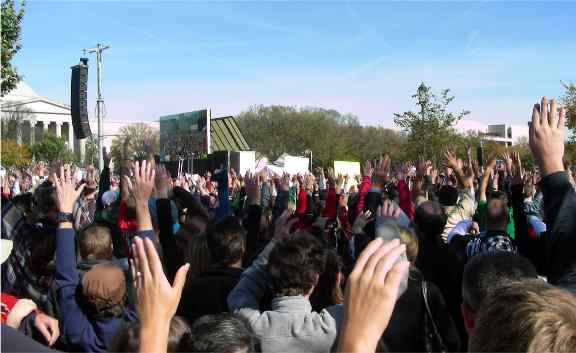 ---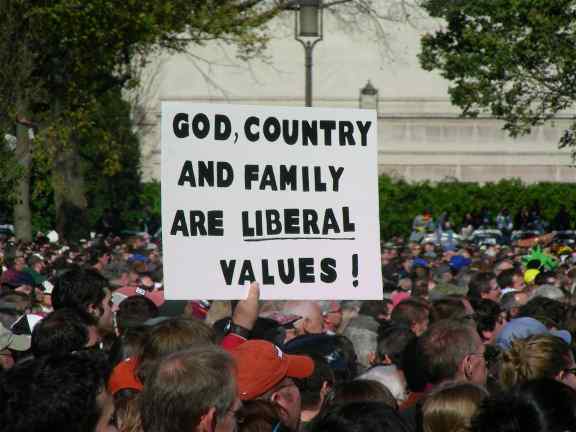 ---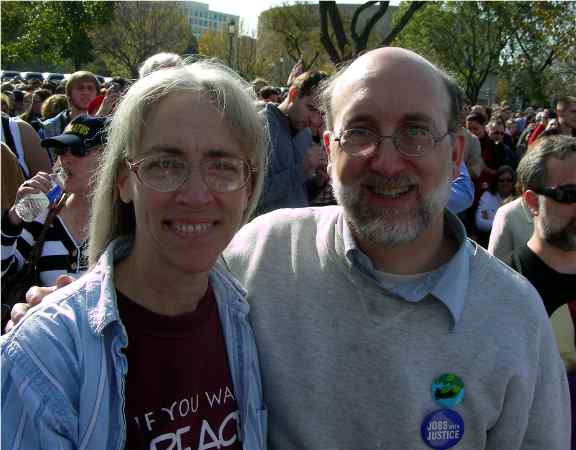 ---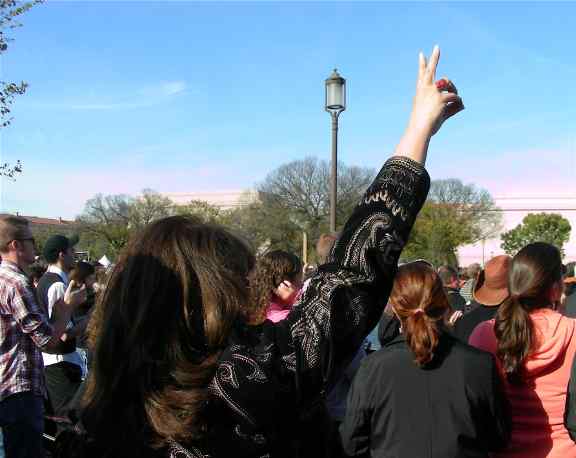 ---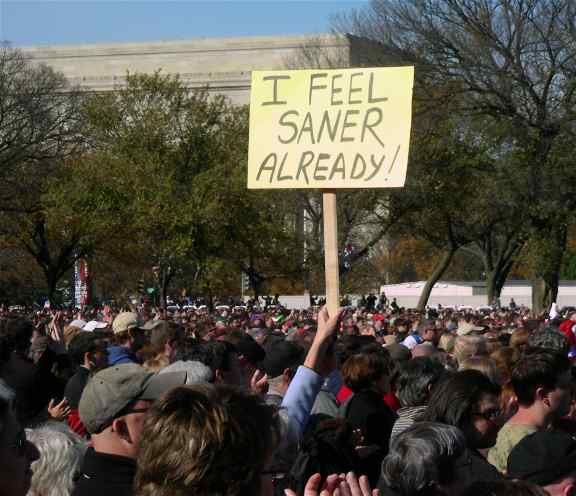 ---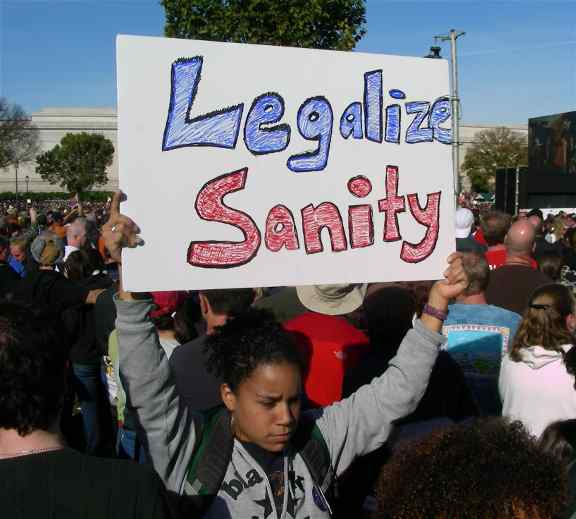 ---
Maureen wanted to get this photo.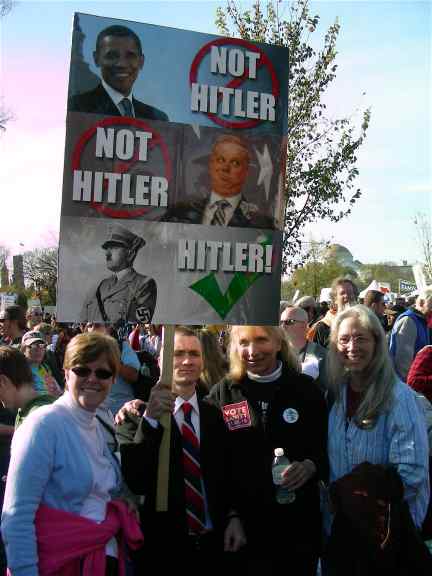 ---
Here. Here.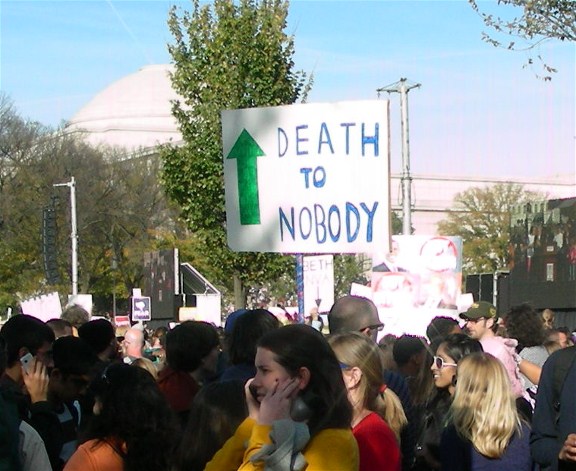 ---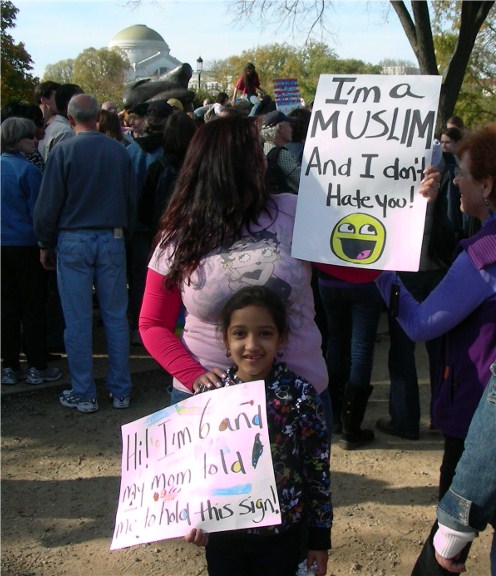 ---
My sarcasm detector was activated here.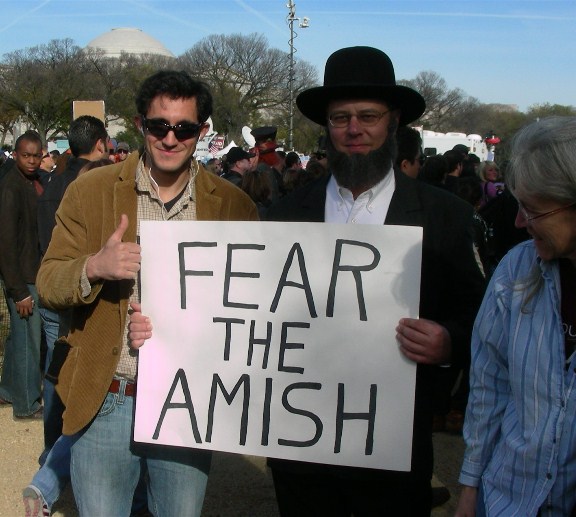 ---
This came across as sincere.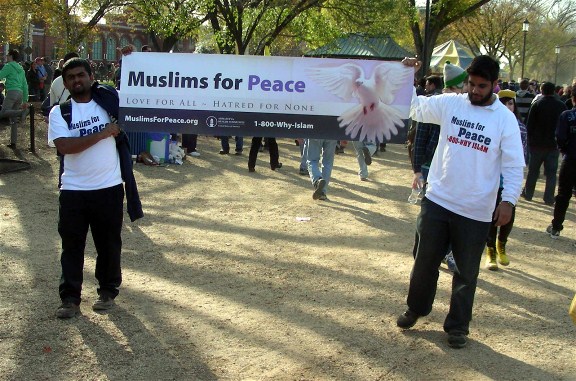 ---
---
Get on the Peace Train, or the Love Train, or the Metrorail, if you can.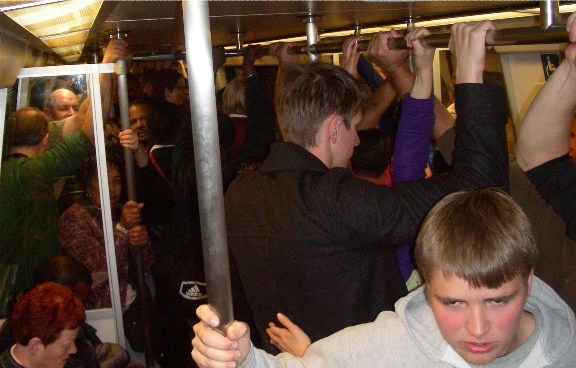 ---
Here are the trains that Metrorail was not using while thousands of people waited for trains.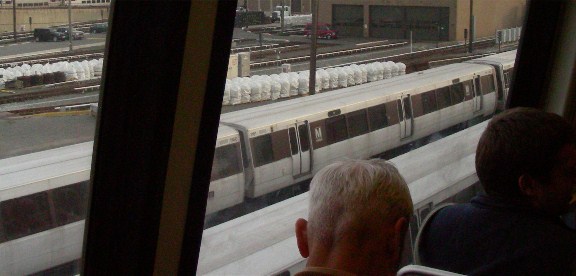 ---
Follow this link to access my other photos.
---
---
Let me know your reaction to these photos.
Click here to send me an email.
Me gustaría saber su opinion. Haga clic aquí para enviarme un email.