Ramallah Friends Meeting Centennial Celebration
2010-04-10
Friends in the Washington, DC, area gathered this evening to celebrate the centennial of the Ramallah Friends Meetinghouse in Palestine.

Here is where we met, the Sandy Spring Meetinghouse: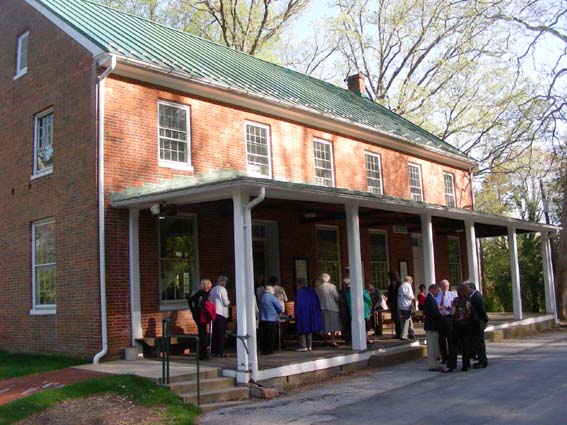 ---
Marla Shrader read Jean Zaru's remarks in opening the Quaker Consultation of Ramallah, European, and U.S. Friends on 2010-03-08: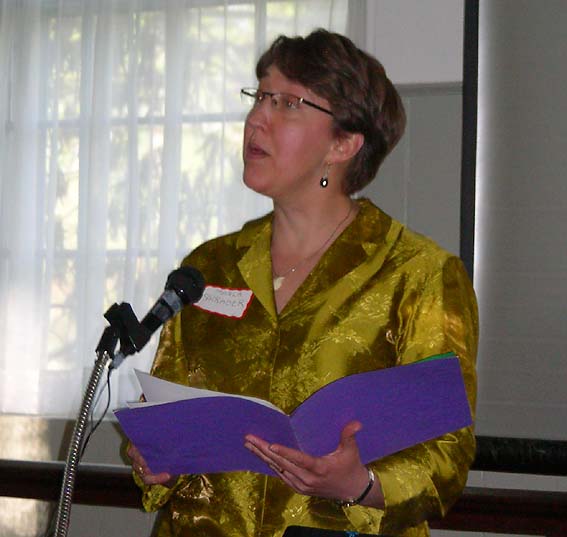 ---
Arlene Kelly of Philadelphia Yearly Meeting spoke about how Quakers in Philadelphia were moved upon hearing about damage to the Ramallah Friends Meetinghouse that they committed to raising $50,000 to begin its renovation.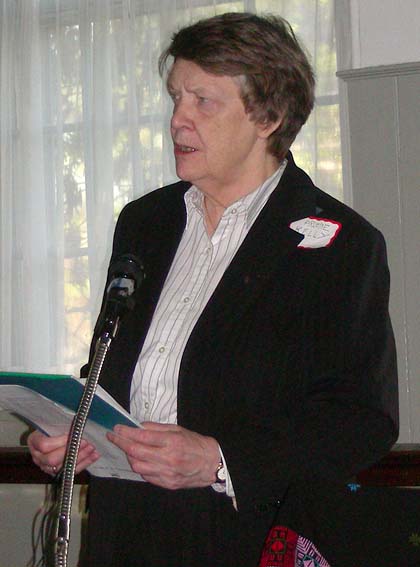 ---
Saleem Zaru spoke to the gathered friends about his memories of growing up in the Ramallah Friends Meeting.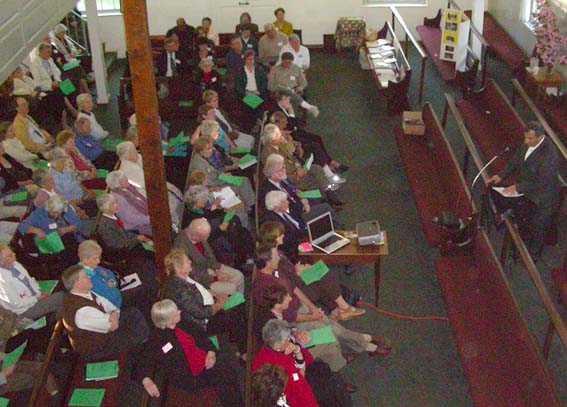 ---
Landrum Bolling, of the Landrum Bolling Center and former president of Earlham College, spoke about the role of Ramallah Friends Meetinghouse in the endeavors for peace in the Middle East. Here he is to the right of his son, Dan Bolling.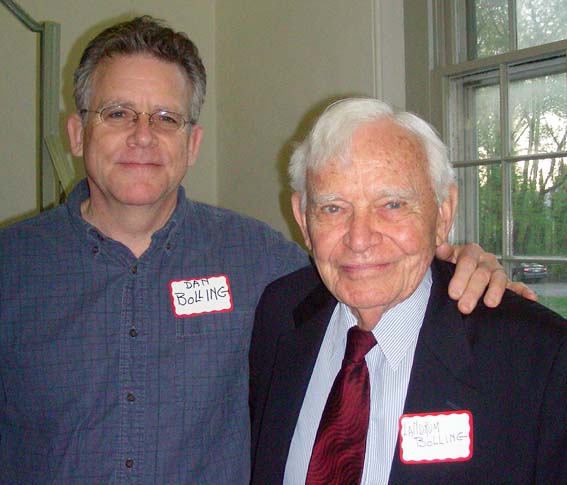 ---
Jim Fine, Clerk of the Friends International Center in Ramallah (FICR), spoke about the mission and recent activities at the Ramallah Friends Meetinghouse in pursuit of the causes of peace and justice.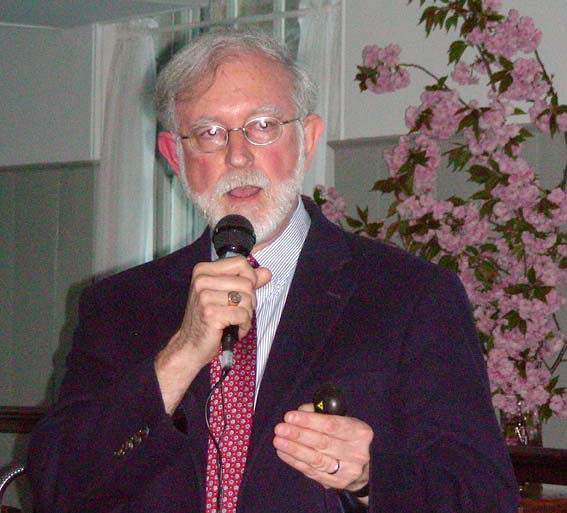 ---
Here is a banner for the Ramallah Friends Meetinghouse.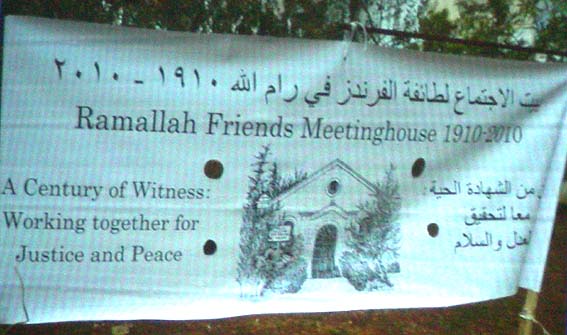 ---
This quilt was stitched by Christian, Jewish and Muslim supporters in Cambridge, Massachusetts.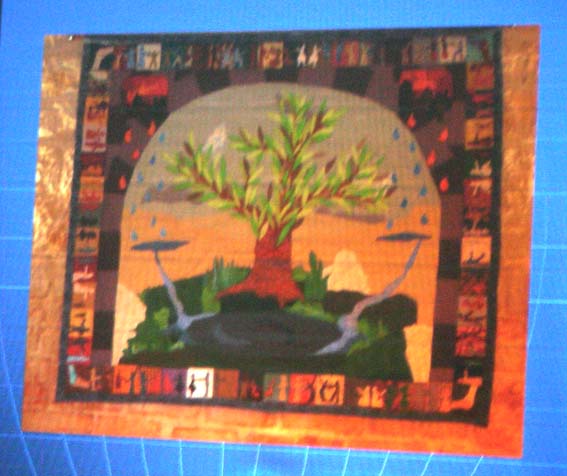 ---
This display showed images of the history and rededication of the Ramallah Friends Meetinghouse.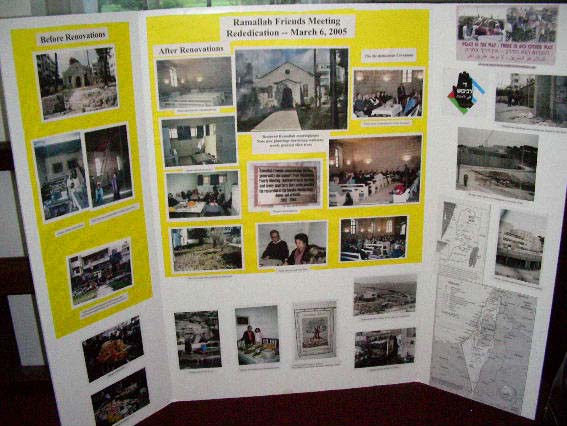 ---
Zaid (left) is a student at the Ramallah Friends School, who is attending Sidwell Friends School this semester through the Sidwell/Ramallah-El Bireh Friends Exchange Program. Pictured with him are Penny Mitchell, founder of that Exchange Program, Carol Zaru, Rula Zaru and Saleem Zaru.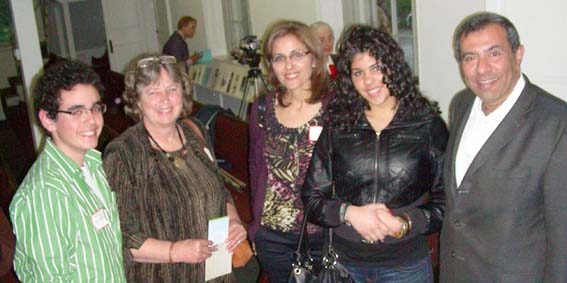 ---
After a wonderful Middle Eastern style dinner (spinach pies, hummus, rice, falafel), Brian Falkowski played the clarinet while Huda Asfour played the oud. Huda's first album should be released soon and it will feature songs she played tonight.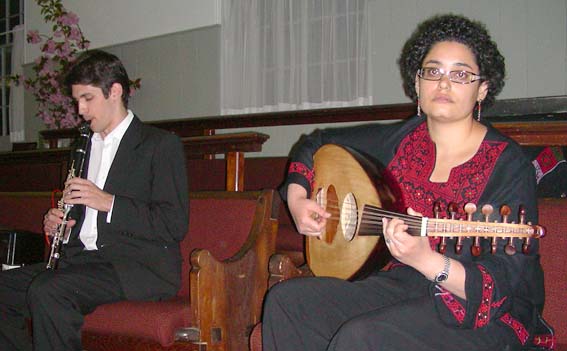 ---
Please stay tuned for more music of peace from Ramallah and for Ramallah.