Return to Tate & Renner home page
Ruth Percy's Birthday
Renner Foundation meeting
2006-05-06
at the home of Mary and Linda in Petaluma, California
---
---
The murals inside Coit Tower were painted as part of the WPA.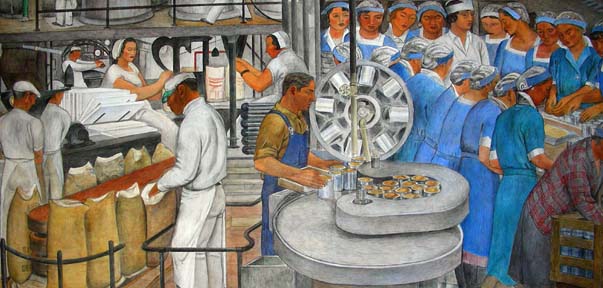 ---
Part of Pier 39 is now a sea lion residence.

I imagine that the rules against harassment are not enforced against sea lions.
---
Some of us stayed at the Royal Pacific
---
---
The Palace of Fine Arts was originally built for the 1915 Panama-Pacific Exposition. It was rebuilt in the 1960's.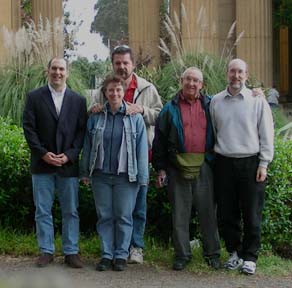 ---
Golden Gate Bridge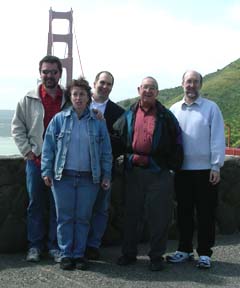 ---
---
Flowers of Petaluma
---
---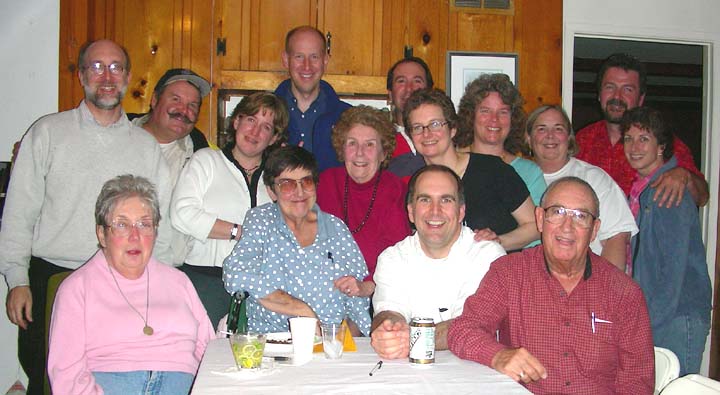 Click here for a high-density printable version of this photo.
---
---
Click here for R. Richard Renner's 1965 radio interview on Dr. Albert Schweitzer (requires Windows Media Player to play the WMA file).
Return to Tate & Renner home page
Ruth Percy's Birthday
Want to see pictures of art at Tate & Renner? Click here.
Send me an email at rrenner@igc.org
Dated 2006-05-07
Copyright © 2006 Richard Renner
All rights reserved.